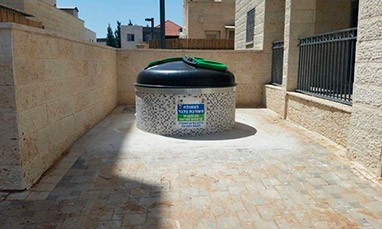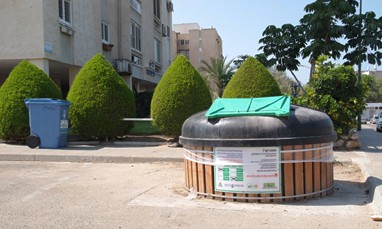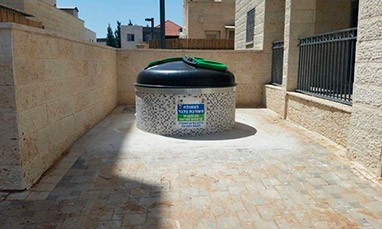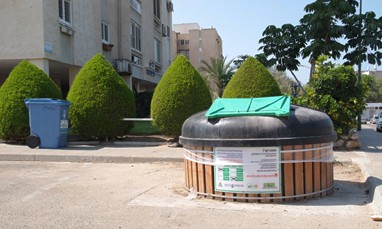 ABOUT THE CONTAINER
Semi underground garbage container S.I.E Ashkelon model has the biggest volume that is manufactured today and intended for collection garbage in large quantities.
Semi underground garbage container represents a new development in waste management and has many advantages.
Most of the tank is installed under the ground and the part that is above the ground is designed decoratively in a way that integrates with the environment.
The garbage is stored in vertical position, and takes less space then other systems.
The gravity compresses the garbage with its own weight and as a result, the bin can take twice the Capacity.
You can also purchase the semi underground garbage container with plastic bin with liquid storage tank with the capacity of 150 liter or with big bag with nylon bag and liquid storage tank.
In this way, we hold back unpleasant smells.
THE SECRET IS IN THE SAVINGS
The capacity and the compression of semi underground garbage container S.I.E Ashkelon model is the biggest in the market and that allows reducing the frequency of the garbage collection and saving costs for the customer.